Welcome
Hello and welcome
Welcome to 'St Mary's Primary School, Dechomet' website. We hope by browsing our site you will be able to gain a sense of the happy, caring and vibrant learning environment we provide for our children.
Our school has recently been modernised and extended including the provision of a new 'Multi Purpose Sports Hall'. In addition, a new, fully equipped sports pitch has been constructed and is now in everyday use. With our new and up to date facilities we are extremely well equipped to provide a high quality education to each and every child
All our staff are very committed and work tirelessly to provide a wide range of experiences both during and after school so that each individual pupil develops to his/her fullest potential. Our recent Inspection Report which you can view in the Parent Area, highlights such aspects as the quality working relationships, the excellent provision for learning, the outstanding Pastoral Care and the high standards achieved by our pupils.
Whilst we are a catholic school we presently welcome children from other religions and backgrounds. Our pupils are nurtured in an environment where respect and understanding of others play a key part in their moral and spiritual development.
Should you wish to gain a sense of the warm, welcoming atmosphere for yourself please do contact the school to arrange an appointment to view the school and speak with members of our staff.
With sincere good wishes
Mrs Oonagh McNally, PRINCIPAL
OCTOBER 2016 INSPECTION REPORT - SEE PARENT AREA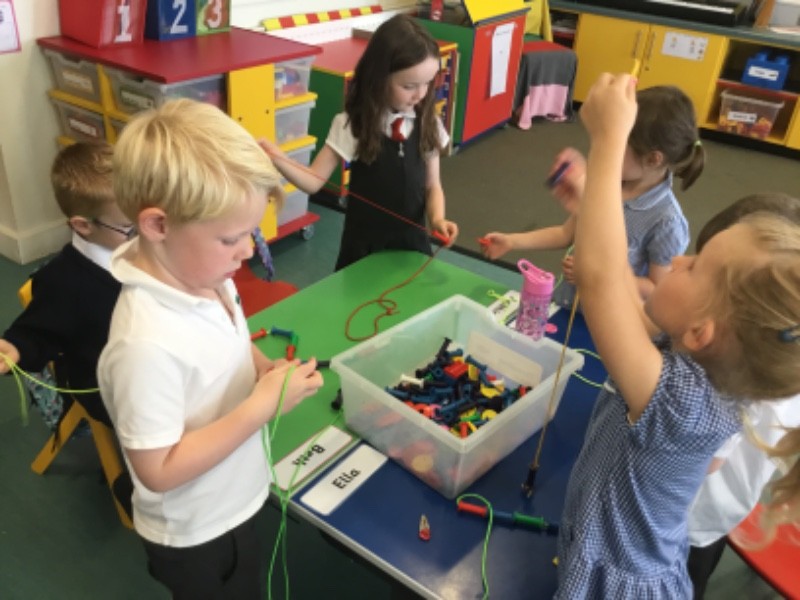 Upcoming Events...
Wednesday, 27th September 2023
Travelling Book Fair (Book fair will be open between 3.15pm - 4.00pm )
Thursday, 28th September 2023
Glebe Farm Shop Visit (Reception - Primary 3)
Friday, 29th September 2023
Hurling Skills (Reception - Primary 3)
Macmillan Coffee Afternoon (2-3pm in assembly hall. Primary 7 organising)
Monday, 2nd October 2023
Spanish Classes (Primary 2 - Primary 7)
Whole School Assembly (9.20am)
Transfer Class (3.10pm - 4.15pm)
Tuesday, 3rd October 2023
PE (Gerard McAnulty) (Reception - Primary 7)
'Natural Art Workshop' in Castlewellan Forest Park (Reception - Primary 3)
Evo's Soccer (Reception - P3 2.10.pm - 3.10pm and P4 - P7 3.10pm - 4.10pm)
Friday, 6th October 2023
Library Van
SCHOOL CLOSES AT 1.15PM (NO AFTERNOON BUSES HOWEVER THE SCHOOL WILL PROVIDE A FREE AFTER SCHOOL CLUB UNTIL 3PM TO ALLOW PARENTS TO ATTEND THE MEETING)
Information/Curriculum Afternoon for Parents (2pm)
Hurling Skills (Reception - Primary 3)
Monday, 9th October 2023
Spanish Classes (Primary 2 - Primary 7)
Whole School Assembly (9.20am)
Transfer Class (3.10pm - 4.15pm)
Tuesday, 10th October 2023
Flu Vaccine (P1 - P7)
PE (Gerard McAnulty) (Reception - Primary 7)
Evo's Soccer (Reception - P3 2.10.pm - 3.10pm and P4 - P7 3.10pm - 4.10pm)
Wednesday, 11th October 2023
School Mass in St Mary of the Angels Church, Dechomet (10am - Everyone Welcome!!!)
Friday, 13th October 2023
Hurling Skills (Reception - Primary 3)
Monday, 16th October 2023
Spanish Classes (Primary 2 - Primary 7)
Maths Week
Whole School Assembly (9.20am)
Transfer Class (3.10pm - 4.15pm)
Tuesday, 17th October 2023
Reading Parents Evening with Literacy Specialist Kate O'Hanlon
PE (Gerard McAnulty) (Reception - Primary 7)
Maths Week
Evo's Soccer (Reception - P3 2.10.pm - 3.10pm and P4 - P7 3.10pm - 4.10pm)
Wednesday, 18th October 2023
Maths Week
Thursday, 19th October 2023
Maths Week
Friday, 20th October 2023
Maths Week
Library Van
Hurling Skills (Reception - Primary 3)
Monday, 23rd October 2023
Spanish Classes (Primary 2 - Primary 7)
Whole School Assembly led by Primary 6/7 pupils (9.20am Parents of Primary 6/7 pupils welcome to attend)
Transfer Class (3.10pm - 4.15pm)
Tuesday, 24th October 2023
PE (Gerard McAnulty) (Reception - Primary 7)
Evo's Soccer (Reception - P3 2.10.pm - 3.10pm and P4 - P7 3.10pm - 4.10pm)
Thursday, 26th October 2023
Rhythm & Rhyme/Storytime Session (Libraries NI) Primary 1 (1pm - 1.30pm)
Friday, 27th October 2023
Halloween Disco & Fancy Dress Day
Hurling Skills (Reception - Primary 3)
St Mary's PS Dechomet 6 Closkelt Road Ballyward Castlewellan Down BT31 9QE

WEBSITE BY: SCHOOLWEBDESIGN.NET | Login